A newly published PhD-thesis on welfare technology for older people and their informal carers in a Swedish context by Maria Nilsson, researcher/facilitator at the Swedish Family Care Competence Centre.
The Swedish welfare system, specifically health and social care for older people, is under significant pressure. An ageing population, a decrease in the number of working-age individuals willing to work in health and social care services, and an expected increase in the care needs of older people with chronic illnesses all create challenges for municipalities and regions. Welfare technology and digitalisation are promoted as solutions to meet these challenges and to maintain quality in health and social care services. The newly published thesis "Unpacking the welfare technology discourse – An analysis of society's perceptions of formal and informal care of older people" examines the driving forces behind this development, the subsequent view of older people and their informal carers, and wider views on health and care expressed by international research, and Swedish policy and policymakers.
Welfare technology is a concept used in a Nordic context, referring to digital technology for safety and security, compensation of capabilities, social contacts, or communication and treatment in healthcare.
The notion of welfare technology as the solution in the health and social care of older people, put forward in political debates, policy documents, and media by politicians and officials at all levels, is seen as the dominant discourse (i.e., reasoning, ideas, ideals, and arguments) in the Swedish governance of health and social care services for older people. This discourse is referred to as the welfare technology solution discourse in this thesis.
The thesis examined how the welfare technology solution discourse can provide insights into society's views of formal and informal care for older people. The following research questions guided the thesis:
What are the major driving forces in research and policy for implementing welfare technology within care for older people?
What subject positions become available for older people with health and/or care needs and their informal carers following that discourse?
In what way/s are the concepts of health of older people and formal and informal care for older people constructed within the discourse?
What potential consequences for older people and their informal carers can be identified following the welfare technology solution discourse?
The empirical material included:
i) an extensive literature review that provided an overview of international empirical research in the field of welfare technology for older people and their informal carers;
ii) policy documents regarding health and social care for older people and informal carer support on a Swedish local level;
iii) individual interviews with Swedish local politicians chairing the local health and social care committees and,
iv) focus group discussions with board members of the two most prominent Swedish pensioners' organisations on a regional level.
Findings
The findings in the first study showed that from a total of 85 reviewed studies, only 12 focused on health outcomes for both the older person and the informal carer. Health was understood as an overall individual responsibility and often as equal to physical activity. In the second study, health was treated as a means to achieve independence, which could translate to remaining in your home, thus expressing the ageing-in-place ideology. There was a lack of welfare technology that could directly support informal carers. Gaming, remote surveillance and video calls were positioned as good care, while the technology for promoting social participation for older people with care needs was hard to find. These findings led to the third study, where local politicians were asked about their assumptions and perceptions about welfare technology for older people and their carers. The politicians talked about active ageing and ageing-in-place as high status. A notion of older people as "the others" and as passive receivers of welfare technology-mediated services could be found in their reasoning. Informal carers were positioned as part of the older person's social context, at a distance, not to be involved as active participants in the care.
Finally, the pensioners' organisations perceived the implementation and use of welfare technology with concern, anticipating a harsher society for those lacking support from informal carers and an increased risk of loneliness and social exclusion. Interestingly, they positioned informal carers as critical to the older person's health and wellbeing, starkly contrasting the notion held by the local politicians. Further, the pensioners' organisations pointed to how digitalisation, particularly in health and social care, reduces independence for older people. They regarded the opportunity for participation and agency of older people as limited.
The central arguments of the thesis are:
Health and social care interventions and services using welfare technology should be targeted towards participation in, and contribution to, the community and larger society in accordance with the UN resolution for an inclusive society (75/131, 2020).
The concept of health in old age needs to be understood much more broadly than simply activity and independence, underlining how we are all in interdependent relationships with each other and with the environment.
Informal care of older people needs to be lifted up on the political agenda at all governmental levels. It needs to be illuminated in its complexity, moving informal carers from the shadows to the forefront. A public debate, informed by research, seeking to understand and negotiate the role of informal care for older people in the current Nordic welfare state is arguably called for.
Formal and informal care of older people should place relationships at its centre, including all relationships that unfold between health and social care practitioners, older people, informal carers, families and the wider community. The relationship-centred care concept could serve as a guiding principle in this regard.
---
The doctoral project at Linnaeus University has been part of the research at The Swedish Family Care Competence Centre (SFCCC) and the research programme Sustainable Care: Connecting People and Systems, based at the Centre for International Research on Care, Labour and Equalities (CIRCLE) at the University of Sheffield. Maria Nilsson is a member of the Sustainable Care Early Career Researchers network. The thesis is published Open Access; a link to the full-text can be found here. 
Professor Elizabeth Hanson, Linnaeus University, was the main supervisor of the PhD-project. Associate Professor Lennart Magnusson, and Senior Lecturer Stefan Andersson, Linnaeus University were co-supervisors.
Maria defended her PhD-thesis on Friday 16th June, at Linnaeus University in Kalmar, south-east Sweden. The opponent was Professor Teppo Kröger, University of Jyväskylä, Finland.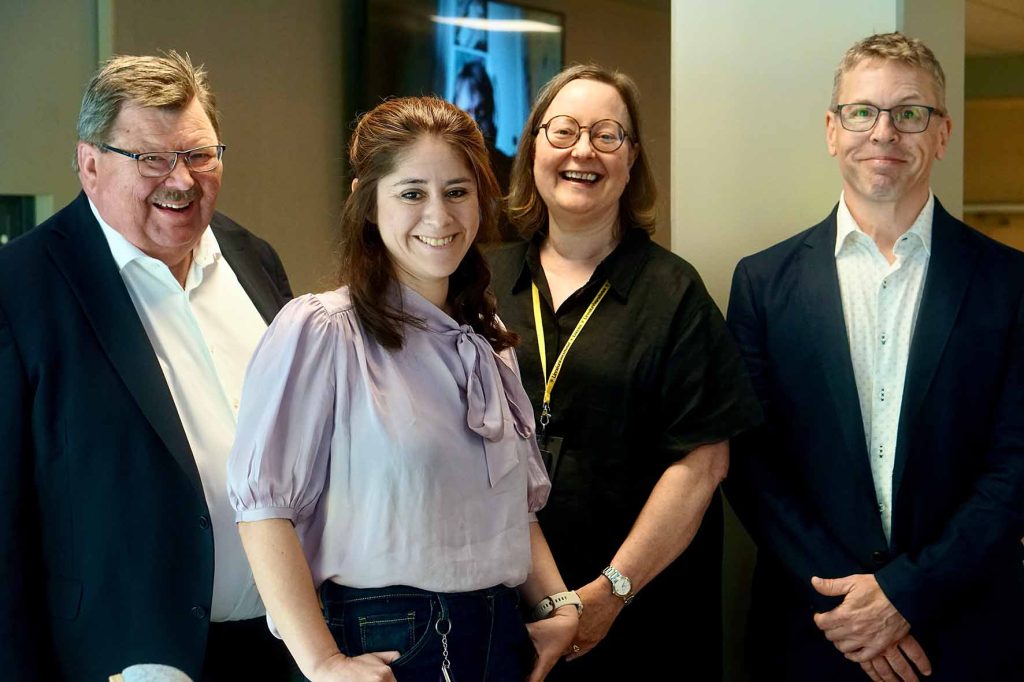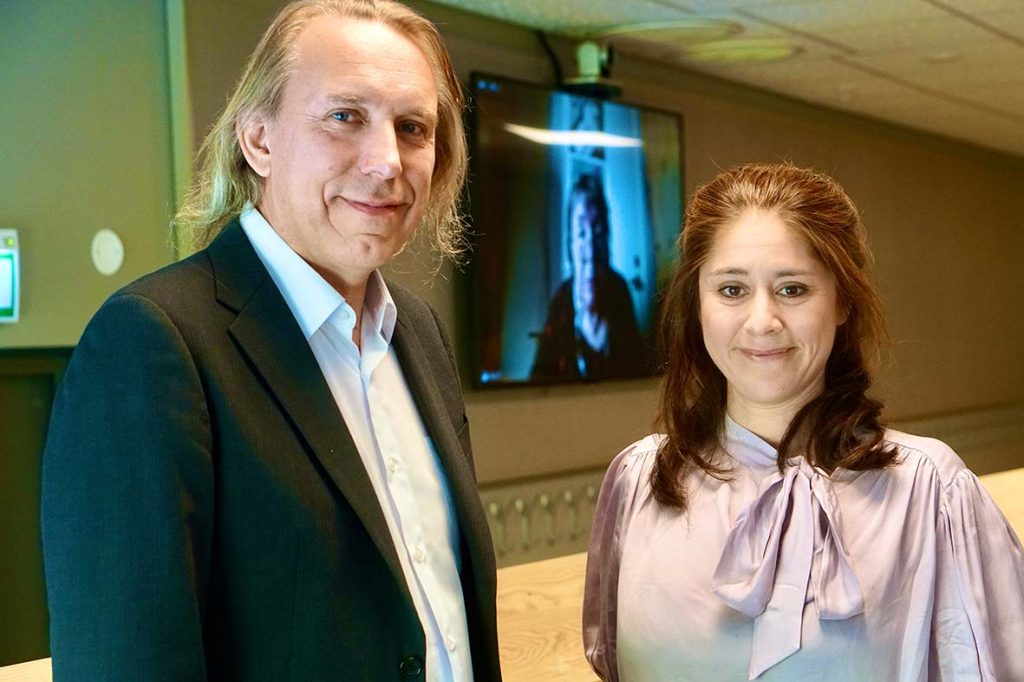 ---
More commentaries