We were delighted to welcome Dr Ethel Tungohan from York University, Toronto, to virtually present 'Care Work during COVID from the Perspectives of Filipina Im/migrant Workers'.
Online event
Recording available, press play below
About the seminar
Using an intersectional approach, our goal in this paper is to analyze the results of a research study undertaken from spring 2020 to winter 2021 that used Participatory Action Research (PAR) methodology and photovoice methods to understand how Filipina care workers in Canada are faring during COVID-19. The Filipina care workers in our sample embody a range of immigration statuses (ranging from those without status to those with Canadian citizenship), working situations (ranging from those employed in unionized work places to those who are employed in non-unionized temporary agencies to those who were recently unemployed), and socioeconomic and living situations (ranging from those who own property to those living in shelters). These differences notwithstanding, we find that societal devaluation of care work has led all of the care workers in our study to face increased precariousness during the pandemic. In addition, the political backdrop of increased nativism and anti-Asian racism have also further impeded care workers' security of status. We argue that an intersectional, feminist analysis of Filipina care workers' situations during COVID-19 reveals not only the various, multiple and intersecting forms of oppression that they face but also how overlapping power structures lead to a further devaluation of their work and their worth.
About the presenter
Dr Ethel Tungohan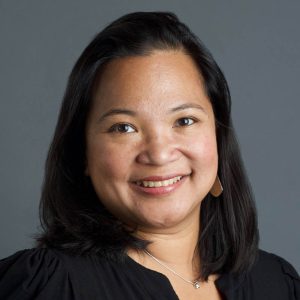 Dr. Ethel Tungohan is an Associate Professor of Politics and a Canada Research Chair in Canadian Migration Policy, Impacts, and Activism at York University in Toronto, Canada. Her research looks at migrant activism, care work and social movements. She is a strong proponent of socially-engaged research and works closely with organizations such as the Migrant Resource Centre Canada (MRCC), Migrante-Alberta and Gabriela-Ontario. Recently, she collaborated with MRCC and Gabriela-Ontario on a participatory photovoice project examining the experiences of Filipina careworkers during and after COVID-19. In 2023, her solo-authored book, "Care Activism: Migrant Domestic Workers, Communities of Care, and Movement-Building" will be released by the University of Illinois Press.
Centre for Care Seminar Series
In this seminar series we invite colleagues, partners and experts, whose work aligns with the mission of our Centre, to share their work with us and our audiences, to deepen our understanding of the critical issues in social care in the UK and around the world.
---
More seminars