3 PhD studentships are available, linked to the Centre for Care.
1. The impact of digital technologies on care and caring relationships

The PhD focuses on a key area of policy and practice in UK social care: the use of digital technologies in caring contexts and arrangements. It will be situated within the Centre's Digital Care theme which explores the benefits and risks associated with the use of the latest digital technologies in care arrangements. The PhD research will examine the implications of digital technologies — including care-specific and commercially available devices – on care and relationships, with a particular focus on how people configure or combine technologies to support 'good' care and wellbeing at points of transition (e.g. particular lifecourse events, across different care settings). The methodology will include qualitative methods, e.g. interviews, observations, diaries and network mapping.
The successful student will be supervised by Dr Kate Hamblin and Dr Kate Weiner. Interested candidates should contact Dr Kate Hamblin (k.a.hamblin@sheffield.ac.uk).
Closing date for applications is Monday 29th May 2023
2. The Social Care Workforce in Wales (Data Analytics & Society)

Based in the ESRC Centre for Care, University of Sheffield, the successful student will join other researchers studying the social care landscape, and benefit from an exceptional research environment; multidisciplinary supervision; opportunities to engage with non-academic partners across the care sector; and extensive development opportunities for early career scholars. The successful student will also benefit from a range of opportunities with the partners at Social Care Wales, including participation in team activities and away days.
Closing date for applications is 23rd May 2023
3. Centre for Health Services Studies & Centre for Care PhD Studentship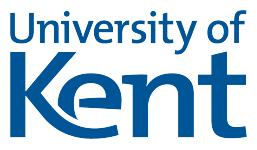 The PhD will focus on developing innovation in a fragmented care system. It will explore how different parts of the care system interact that helps or hinders innovation and the reasons for this. The research will be conducted through policy analysis and a range of qualitative methods. The findings will provide policy makers and practitioners with evidence to better understand whether different providers and types of services need different approaches to supporting innovation or for collaboration.
The successful student will be supervised by Professor Stephen Peckham (Director, Centre for Health Services Studies) and Dr Nadia Brookes (Co-Investigator, Centre for Care). Interested candidates should in the first instance contact Nadia Brookes (n.k.brookes@kent.ac.uk).
Closing date for applications is 31st May 2023
---
More updates