Do we really need innovation in social care?
Innovation has been a popular term and part of public services policies since the 1980s when there was a push for the public sector to copy or learn from the private sector. UK governments, whether Conservative or Labour (or even Coalition), have all promoted innovation as a way to solve some of the social and economic issues facing society. Innovation comes across as a positive thing, a way to find solutions and change things for the better.
Innovation in the public sector has been talked about a great deal, but not specifically in the context of social care, with most political and public debate focused on social care funding. Interest in innovation and social care has slowly increased. In 2019 the Economic and Social Research Council funded four major projects, developing the evidence base for innovation in social care for children and families affected by domestic abuse, exploring innovations in the move to adulthood, promoting and sustaining innovation in social care and safeguarding young people and supporting adult social care innovation. In 2021 the government White Paper set out a 10-year vision for care and support in England, including an investment in of £30 million in a new Innovative Models of Care programme.
So what is innovation?
One of the issues with talking about innovation is that there is no clear agreement about what 'innovation' actually is. The most basic definition of innovation is the 'process of developing new ways of doing things'. Some of the research about innovation by academics tells us that there are usually four characteristics: 'new' to where it takes place; involves the development and taking on of new ideas; involves change; involves both the process of innovating and the innovation itself.
Although these may not cover everything, innovation in social care usually sits in one of six areas. System innovation, for example, the introduction of direct payments so that people could buy the services they want or need themselves. Conceptual innovation, one example is the shift in thinking from people being 'disabled' because of their impairment or difference to this being because of the barriers caused by the structures and attitudes of the world we live in. Innovation can be new or improved services for example an alternative day care scheme based in the manager's family home for a mixed group of people. New or improved processes could be innovative ways for different organisations to share information and work together. Technological innovation, for example, using Alexa to provide entertainment and company for people in their care home. User-led, innovation led by people drawing on support and their families themselves, such as a user-run sports and social club for people recovering from mental health issues.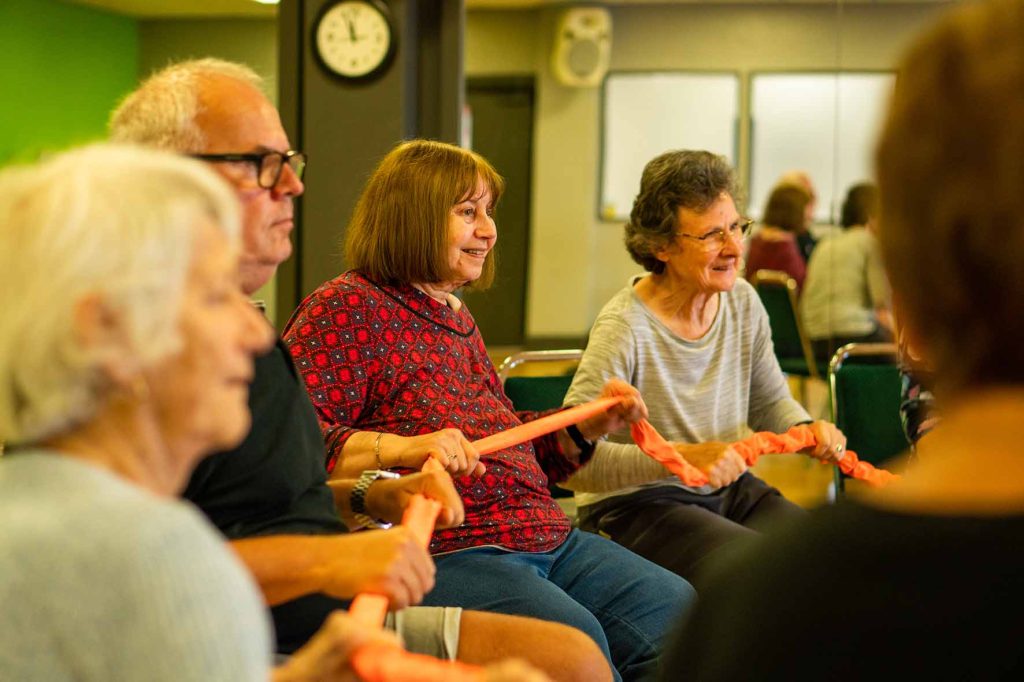 What do we know about innovation in social care?
The short answer is not that much.
There is no way at the moment of finding out what innovation is taking place across the sector. There have been some attempts to gather information about innovation for different purposes, for example, to create a directory, to prioritise innovations for research and to inform the work of Parliament, but no comprehensive source exists.
The majority of research about social care innovation has only described it. This provides valuable information about new types of services developed and is a great resource for those wanting to design new services. Some research has evaluated the difference the innovations have made, but there have been few attempts to understand the process to get more in-depth insights.
What we do know is that innovation has been and is taking place. Back in the first years of personalisation (an earlier drive to 'put people at the heart of care' that started in 2007), we uncovered some of the innovative ways local councils were responding to this.
Horizon scanning by the Birmingham, Rand and Cambridge Centre for Evaluation and the Rapid Service Evaluation Team at the Nuffield Trust identified 158 examples of innovation in adult social care and social work and we all heard stories of innovative practice to keep services going through the pandemic in 2020.
Many of the people who plan and purchase social care in local councils and those who provide care are innovating locally. Staff shortages, tight financial margins and demands to be more efficient and increase quality, does require creative thinking. This may not be described as innovation, or it may be small changes made by individual managers and staff, isolated pockets of change that may not necessarily lead to a total transformation of the sector.
Do we really need innovation in social care?
The hope is that through innovation the social care sector will be better able to cope with increasing demand, less funding, staff shortages, increasing public expectations and changes to legislation and policy. At the same time meeting the central goal of improving the lives of people drawing on support and their families. No small ask.
The UK government certainly believes innovation is key and the conversation is usually about how to spread and scale-up innovation. From time to time, I hear people who draw on support from social care services say that rather than constantly looking to develop new things we should concentrate on giving money and attention to the things we know work now. I do agree with this, but we need to build a better evidence base for social care. In doing that not just try to copy the health sector and be flexible about what we consider as 'evidence', so that people who make national policy, who work in social care, who draw on support and their families have information to make the best choices at the right time.
My view is that in combination with some understanding of what works we also need innovation. New and not so new challenges do require new approaches and potential solutions. Innovation could be one way to fill the gap where government policy and the market have failed to find solutions and maybe help fix the 'broken system'. Our research with the Centre for Care, 'Care in a new climate', should help us gain a better understanding of innovation in one important area of social care, workforce.
I think fundamentally it is part of human nature to try new things, without this we would not have cars or the internet, both things that drastically changed our everyday lives (although the jury may be out on whether for better or for worse). I like the suggestion from the Harvard Business Review that some people working on the ground react negatively to the word 'innovation', find it a bit scary and think it means more work or making cuts. That whilst not everyone thinks they can be innovative, nearly everyone has at least one idea. So perhaps social care needs more 'ideas' and then more innovation might just be possible.
---
Nadia joined the Personal Social Services Research Unit (PSSRU) at the University of Kent in 2008 and moved to the CHSS in 2020. Prior to joining the university she held senior research roles within central and local government, the health service and the non-profit sector. Nadia has an MSc in social research and evaluation and a doctorate in social policy that focused on the extent, nature and process of innovation in adult social care.
---
More commentaries